Hello again. I disappeared there for a little while. My husband had several months of bad rotations at the hospital. We've been on survival mode for longer than I would like to admit. I've still been sewing away, but I just haven't had enough time to photograph and write about anything.
There are some really exciting bloggy events coming up, and I wanted to jump on the blogging bandwagon again. I'm sure you can guess what bloggy events I'm talking about, they are Shorts on the Line, and Kids Clothes Week!!!
So today let's talk about KCW: Summer Edition. I'm still working on my plan. Should I sew some wardrobe staples? or fun dresses? Should I splurge on some new patterns and fabric or work through my stash? Maybe a little of everything? I need to buy at least one new pattern, right? But how to choose which one???? There are so many good ones I've been wanting lately.
Here are a few on my wish list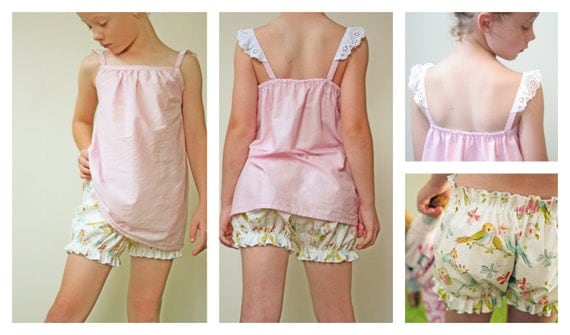 Sweet Dreams Vintage Camisole and Bloomers Sleepwear Set by Rabbit Rabbit Creation
These summer jammies look so cute and comfy. I'm sure these would sew up really quick. I do worry though that any pjs I sew won't be able to compete with Princesses/Hello Kitty/Dora pajamas and won't be worn.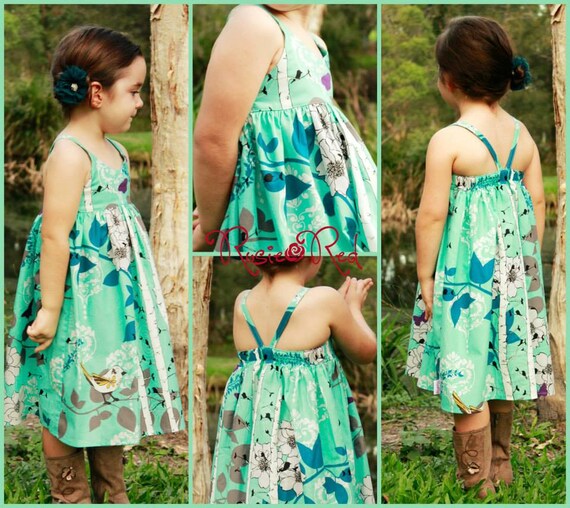 Humming Bird Dress by Rabbit Rabbit Creation
I've seen this pattern sewn up a bunch recently. It's so sweet and simple.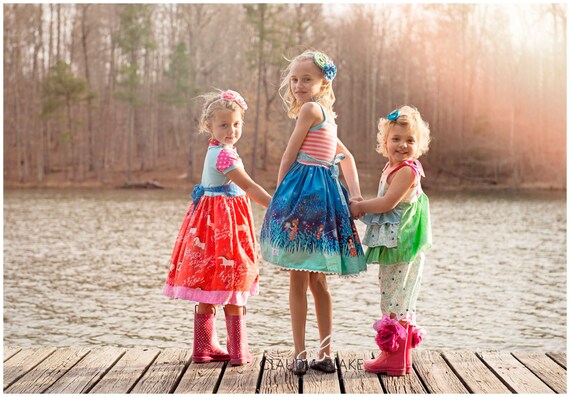 Girly Capris by Little Lizard King
Okay this isn't the best picture to show what I mean. See those capris on the very right? they also come in a shorts variation. I love the little bow knot. I would definitely have to sew a top to match them though.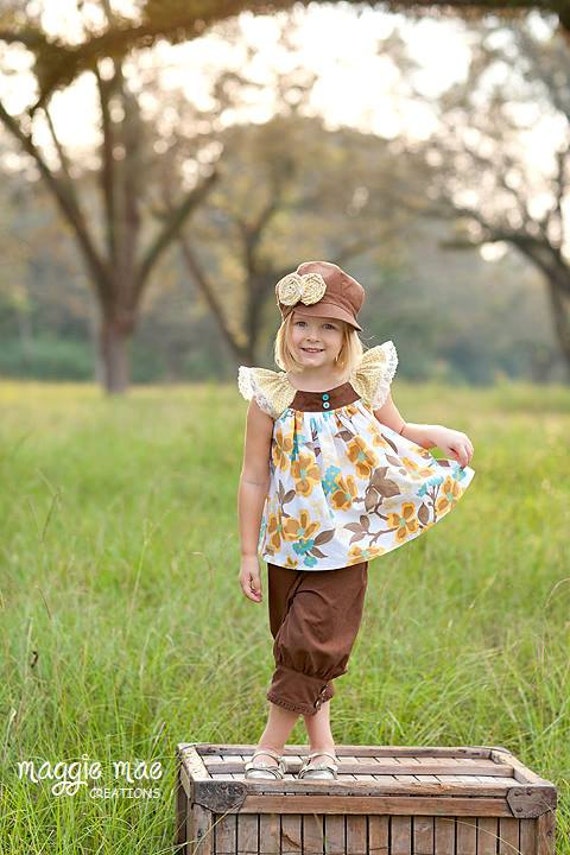 This top perhaps? I'm totally on the fence when it comes to boutique style clothes. Sometimes I see the five layers of ruffles with ten different coordinating fabrics and I think WHYYYYY crazy people? but then sometimes I think it's absolutely adorable, but then I realize that it will only look cute if I iron it EVERY time it goes through the wash. Like I said, on the fence.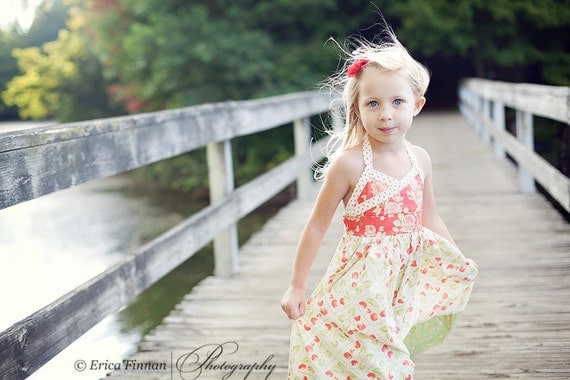 Sadie Nightie by Peekaboo Patterns
Look familiar? I totally didn't realize that these pjs look the exact same as the above sundress until I pulled the pictures into this post. Adorable, comfy, but again, can it compete with Cinderella pjs? hmmmm
Aegean Swim Cover by Hey June
I've started going to our neighborhood pool with a few friends in my neighborhood twice a week with our kids. I think these towel coverups would be so useful, especially because the pattern comes with a boy version too, so I can made one for Christine and one for Jacob!
What do you think? What one(s) should I get for KCW Summer?